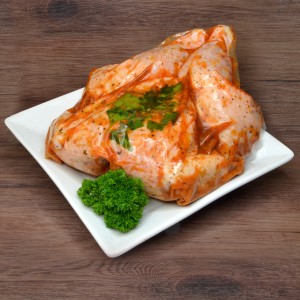 Bannockburn Free Range Butterflied & Marinated Chickens – We remove the backbone of the chicken to make it easier to cook as the chicken is flat. All it needs is 45 mins on 180 degrees in the oven with a glass of water added to prevent the marinated from burning, or on the bbq for 20 mins on each side on medium heat. We provide FOUR different flavours such as:• Lemon and Pepper
• Thai Lime and Chilli
• Yochurt Tandoori
• Basil Pesto
---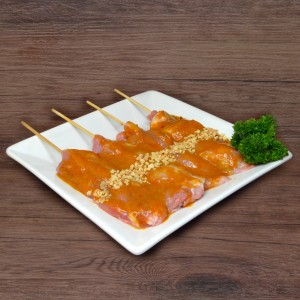 Marinated Chicken Skewers – A single piece of thigh fillet on a skewer marinated in three different marinades:• Lemon and Pepper
• Peanut Satay (left)
• Honey Soy
---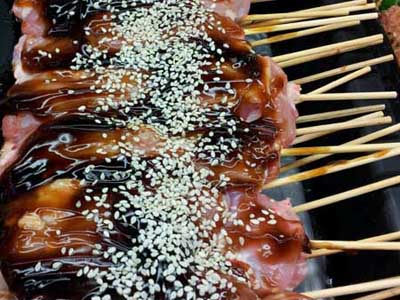 Honey Soy Marinated Chicken Skewers
---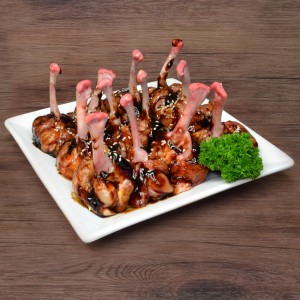 Honey Soy Cocktail Drumettes – Chicken drumettes with most of the skin trimmed and the meat in folded down exposing the bone. Easy to bake, bbq or grill and easy for the kids or a cocktail party
---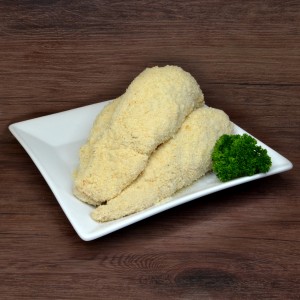 Garlic Butter Kiev
---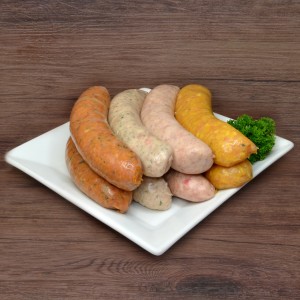 Home-made Gluten Free Sausages – All our sausages are all LOW in fat, Gluten free and prepared on premises. We only use fresh vegetables and the leanest of chicken. We use Maryland fillet which is the juiciest piece off a chicken NO PRESERVATIVES & NO FAT. We have 9 varieties to choose from:• Plain
• Herb & Garlic
• Malaysian Satay
• Spinach and Pinenut
• Lemon and Oregano
• Thai Lime and Chilli
• Duck
• Turkey
• Goat
---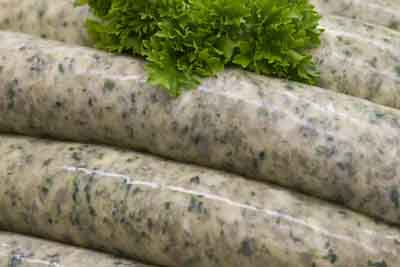 Herb & Garlic Sausages
---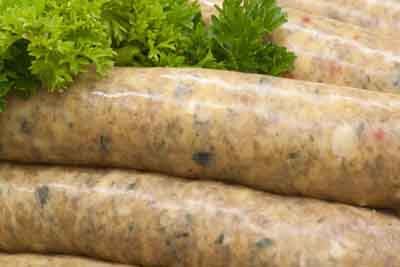 Lemon & Oregano Sausages
---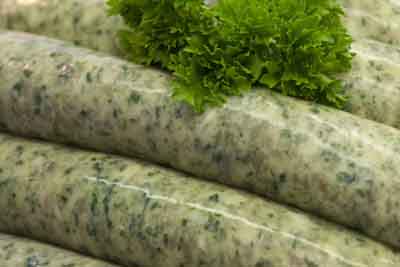 Spinach & Pinenut Sausages
---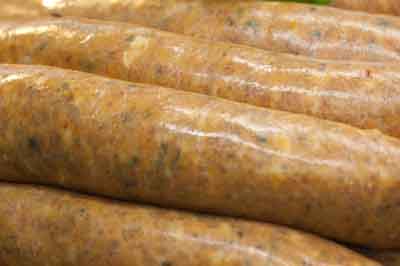 Thai Basil & Chilli Sausages
---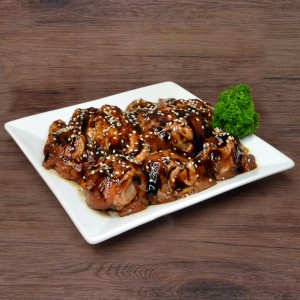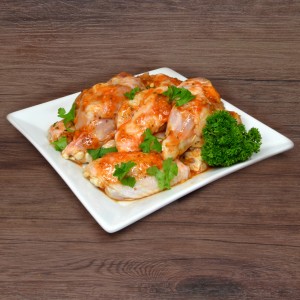 Marinated Wingettes & Drumettes – : A mixture of wingettes and drumettes marinated in 2 different marinates:• Honey Soy
• Lemon and Pepper
---
Marinated Greek Casserole Pieces – A variety of breast and Maryland pieces marinated in a popular mix of olive oil, lemon juice, oregano, paprika and some mixed herbs. Quick and easy to oven bake or casserole with some rice or mash.
---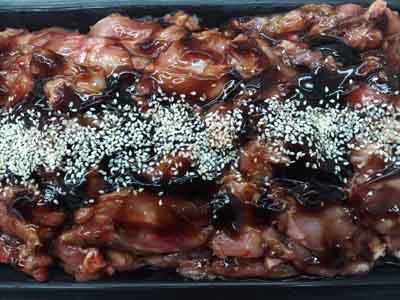 Honey Soy Ribs
---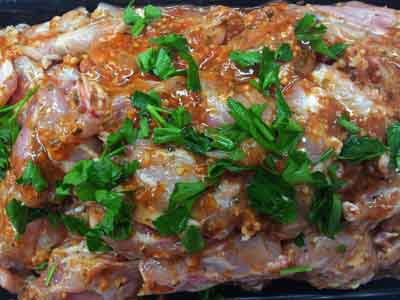 Lemon and Pepper Ribs
---
Chicken Breast Stroganoff – Tender lean breast strips mixed with finely cut mushrooms, onions and cream sauce with a touch of white wine. Simply pan fried and served with couscous
---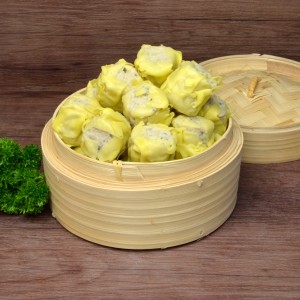 Dim Sims – Our Dim Sims are prepared with freshly cut vegetables a few mixed herbs and lean mince, we happily send them away to be wrapped and filled with a saffron pastry. We have 3 different varieties to choose from:• Chicken and Prawn
• Chinese Cabbage and Mushroom
• Duck
---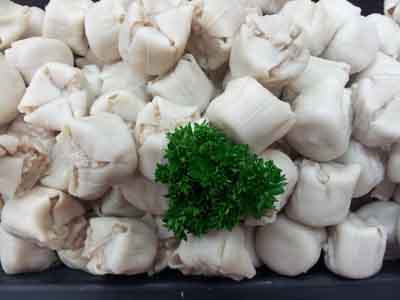 Mini Duck Dim Sims
---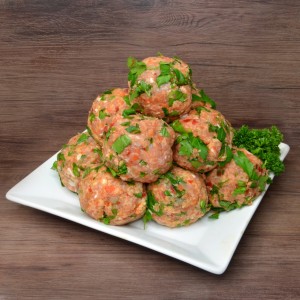 Chicken & Vegetable Burgers – A mixture of freshly cut parsley added to minced Red capsicum, onion and carrot and thigh fillets, then all mixed together with fine home-made bread crumb and rolled. Easy pan fried or grilled.
---