Turn leftover turkey and stuffing into a healthy(ish) day-after dinner by stuffing them in bell peppers.
TOTAL TIME:

PREP:

LEVEL:

EASY/ 

SERVES:

4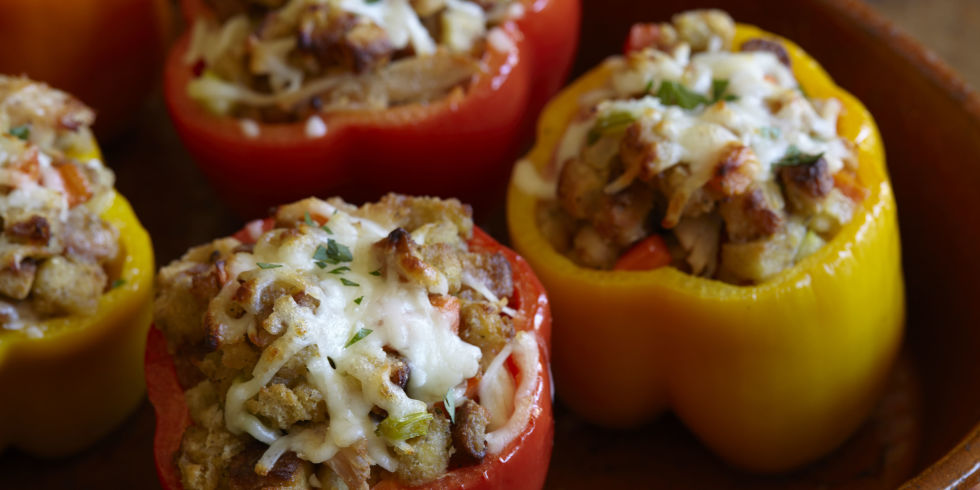 INGREDIENTS
1 large egg, beaten
2 cup leftover turkey, shredded
2 cup leftover stuffing
salt + pepper to taste
Freshly ground black pepper
4 red and yellow bell peppers, hollowed out
1 1/2 cup shredded mozzarella
Fresh parsley, for garnish
DIRECTIONS
Preheat oven to 350 degrees F. In large bowl, combine beaten egg, turkey, and stuffing. Season with salt and pepper and mix together.
Spoon mixture into bell peppers and top with mozzarella.
Transfer peppers to baking dish and bake until peppers are tender and cheese is melty, 25 to 30 minutes. Garnish with parsley.
(Delish.com, 2014)